Back to the list
Press review
TV Festival Monte Carlo
This year, MONACO TRIBUNE followed Claudia Cherki, the official champagne supplier for the Festival, but who also dressed some of the stars.
Claudia Cherki's contribution does not end there. While the young woman manages her champagne business with a master's hand, she also pursues her primary activity: the production of tailor-made and, above all, eco-responsible clothes, signed Personal Made For You.
Some celebrities have decided to call on her for the event. Like the American actor Ricky Whittle (The 100, American Gods), who didn't hesitate to post his best outfits on Instagram, reminding us of the impact of the textile industry on the environment and the importance of changing our view of fashion: "Tonight's outfit for the Monte Carlo Television Festival is an incredible suit made by Claudia Signature, made from recycled plastic, proving that we don't have to make things worse in the fashion industry. (...) Every little detail counts and the work of this talented designer from Monaco is a wonderful start."
I was really pleased that Ricky Whittle agreed to wear my clothes," Claudia said after the event. When he saw what I was doing, he said he was only going to wear those clothes, not the ones he brought in his suitcase. He shares my message, I'm delighted to see that we share the same values.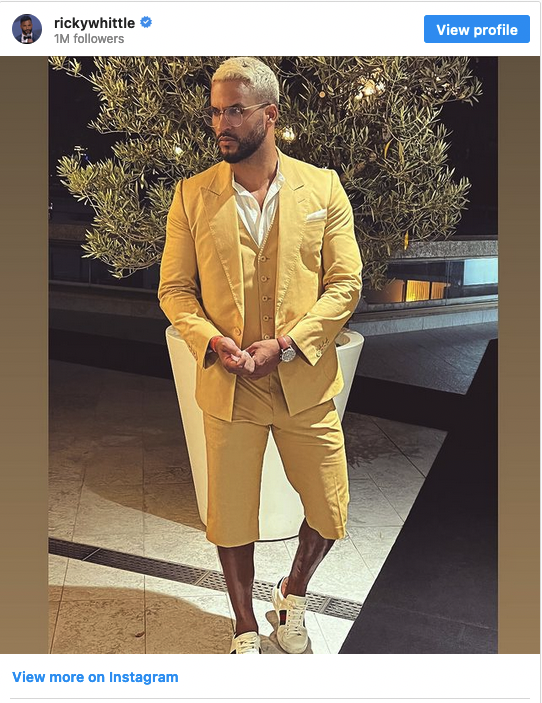 The young designer collaborated on the documentary Souffles de vie, which premiered at the Festival. The film's crew wore polo shirts and uniforms made by Claudia from recycled plastic. Very moved to see her name and logo appear, after so much hard work, she emerged from this experience even more determined to combine her passions with her convictions: "I plan to recycle clothes in the future. We can all do something, even the smallest gestures count, like reducing our water or food consumption, not wasting, or actually choosing eco-responsible clothes when we have the choice to do so."
CLICK ON OUR ARTICLE FROM MONACO TRIBUNE